Advanced search

Room Ionizers


DustGrabber™


Ion Detector


Testimonials


Car ionizers


UV Duct mounted


Secure purchase


Ordering info


Ions information


Contact Us


Site Map


Search


Home


Back
Ozone- Free Ionizing Air Purifiers
Coming soon:
Products comparison
Most items in stock
Orders placed before 2:00 PM CST Usually ship the same day.
---
The "Happy Machine"™
Model IG-133A Room Ionizer
Designed to last and last.
Only $164.95 or less
Now available in either Bone or Black
to blend perfectly with any decor.
Top quality, long-lasting room ionizers generate an high and optimum level of negative ions in your living environment, while effectively removing allergens.


Superior air purification than expensive HEPA filters, electronic air cleaners, or other types of air purifiers, using negative ionization of the oxygen in your room.


Cleans and purifies the air noiselessly, effectively removing dust, pollen, mold spores, and other allergy- causing particulates.


No fan required. But it still emits a breeze of negative air ions you can feel.


No filters to replace - ever.


Advanced solid-state internal electronics are exceptionally reliable, safe, and produce no harmful EMF (electromagnetic field) radiation.


Safe to operate, internally fused, and also feature built-in sealed multiple electronic protection devices.


Several models to choose from.


SIZE: Most are only 5" wide x 5" deep

Click here for more information on our Tabletop Room Ionizers
---
Ionizer and DustGrabber™
All-In-One combination unit
Our Best-Selling
High-Ion-Density room
Negative Ion Generator
All the features of both the
IG-133A and the DustGrabber™,
combined into one compact unit.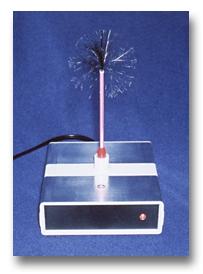 $204.95 or less

Click here for more information
on the model IG-133DG
(Also available with Ceiling/Wall mounting option for $15 extra)

---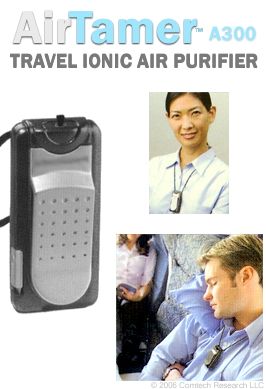 Only $99.95


---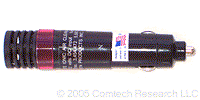 AutoMate AS-1250BN
Car ionizer
Click here for more info
Only $64.95

---
Read Comments from
Our Happy Customers


Reliable Room Ionizers
Click here for info

Special offer,
extended by
popular demand:

FREE ION DETECTOR

Included with your order when you purchase any IG-series negative ionizer or DustGrabber™!

Note: When placing an order, the ion detector does not show up on the list of items ordered, but please be assured that you will receive one when ordering an ionizer.






DustGrabber
Click here for info
---
60-Day Money-Back
Satisfaction
Guarantee
Ironclad Warranties
10% discount if ordering two or more room ionizers or in combination with DustGrabber above online
All our room and car ionizers come with 1 free IDN-1 ion detector per order.
Other "air cleaners" have noisy fans and make loud snapping sounds. These air purifiers are completely silent.
How do you choose a good ionizer?
Today, it's hard to choose, there are so many out there.

Several 'air purifier' products claim to be negative ionizers, but are in fact really ozone generators.

Other "ionizers" only generate negative ions internally. But to be truly effective, negative ions must leave the unit and go out into the air in your room.

And you have to have the right amount of negative ions, produced by a properly designed high-density negative air ionizer.

You've come to the right place.
Comtech Research understands ionizers.



Let us help you choose the right one for you.
---


Model IG-133
Only $149.95
Our original Ionizer
(Please select another model if your room humidity is below about 45% in any part of the year.)
---
Intelli-Pro™
Six-Stage
Air Filter
and
Ionizing
Air Purifier
Odor and Dust Sensors
For automatic air quality control.

Ozone-free

---
Ionizing Air Purifiers with additional features
Air Oasis
™
IMPROVED
Now with Patent-Pending
Catalytic Molecules Technology
The improved, advanced technology Air Oasis ultraviolet catalyst room air purifiers convert most ozone to safer ions, such as hydro peroxides (H2O2), hydroxyl ions (OH-), and super oxide (O2-) ions.

Three sizes available:
For a room or a house.
Click here to see them.
---
Let us help you choose
just the right air purifier
for you. Simply Click Here.
---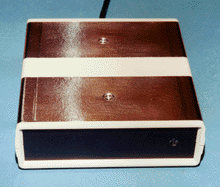 $139.95 or less
Greatly enhances the effectiveness of a nearby ionizer
Traps airborne particles of dust, pollen, mold spores, etc.
Built-in to our IG-133DG ionizer
AIR PROBE SANITIZER™
Whole-House Ultraviolet Air Purifiers

THE BEST CENTRAL AIR PURIFICATION SYSTEM AVAILABLE ANYWHERE IN THE WORLD.
Purifies the air in an entire building using pure ultraviolet-c and hydroxyl ions
UV-C commercial ultraviolet purifiers also available
Eliminates Odors without ozone
Germicidal effect destroys viruses and bacteria
Reduces dust, pollen, mold and other allergens
Eliminates the need for occasional duct or air conditioner evaporator coil cleaning
Patented & UL classified.
Click here for more information about the Air Probe Sanitizer...
Custom Electro-horticulture ionizers available for enhancing plant growth

STANDARD AND CUSTOM INDUSTRIAL IONIZERS AVAILABLE. CONTACT US
WITH YOUR REQUIREMENTS.
CONSULTING
SERVICES
ALSO
AVAILABLE