Advanced search

Secure purchase


Shipping info


International


Feedback Form


Privacy policy


Products


About us


Site Map


Search


Home


Back
Most items are stocked: Orders placed before 2:00 PM CST often ship the same day

How To Order on our
Online Secure Shopping Cart
Please either click the "Enter Shop" link below to enter our online room ionizer store or the "Buy Now" button to enter the Air Probe Sanitizer ordering section; you'll enter your shipping and payment info when you check out.
All Other Products:
Enter Shop
QUANTITY DISCOUNT: 10% discount when ordering more than one room ionizer at a time online, either our ionizers or DustGrabber™. 10% Quantity Discount applies when purchasing at least two room ionizers online, or if your online room ionizer order total comes to at least $220.00 before shipping.
Shipping methods, rates, and delivery times
VISA
MasterCard
Discover/Novus
American Express

PayPal

Money order
Check (may delay shipment)
C.O.D. (USA ONLY)
What Is PayPal?

PayPal, the trusted leader in online payments, enables buyers and businesses to send and receive money online. PayPal has over 100 million member accounts in 190 countries and regions. It's accepted by merchants everywhere, both on and off eBay.
Is PayPal safe to use?
Yes. PayPal helps protect your credit card information with industry-leading security and fraud prevention systems. When you use PayPal, your financial information is never shared with the merchant.
Why use PayPal?
Make purchases or send money with PayPal — it's free

Shop and pay conveniently by saving your information with PayPal

PayPal is accepted by millions of businesses worldwide and is the preferred payment method on eBay
Start using PayPal today!
How To Contact Us
If inquiring about a product, PLEASE specify WHICH PRODUCT you are asking about.
Click Here To Request Information or Send Us Feedback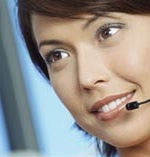 Office Hours:
9:00 AM to 5:00 PM Central time,
Monday through Friday.
TOLL FREE PHONE*: 1-866-IONIZER
(1-866-466-4937)
*Toll-free in 48 Continental United States
OR
1-417-452-2237
Anywhere
Closed major holidays
CHECK HERE FOR LATEST NEWS
FAX:
Please call if you need to send us a fax. Our new fax number is unlisted to stop unwanted junk advertising faxes.
Comtech Research LLC
352 Lawrence County Road 1127
South Greenfield, Missouri (MO) 65752-8113
USA
All of our room ionizers are manufactured in our Missouri, USA facility.